Under Vehicle Scanning System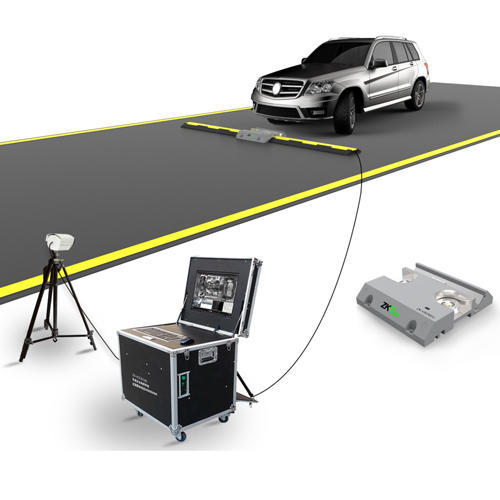 An under-vehicle inspection system is used to detect threats—such as bombs—that are hidden underneath vehicles. Cameras capture images of the undercarriage of the vehicle for manual or automated visual inspection by security personnel or systems. UVSS, is a complete set of camera system combining hardware and software to scan the undercarriage of vehicles passing through the checkpoints.
The under vehicle inspection system uses under vehicle inspection camera that eliminates the need of physical devices to detect the destructive & illegal objects. The concerned personnel can inspect the images thus detecting and alerting about such objects and putting off vehicle incidents. The inspection camera captures 3D images that count for its efficiency and accuracy. The camera uses state-of-the-art software for user-friendly interaction with the inspection system for scanning the underside of the vehicle. This under vehicle surveillance system can easily compare undercarriage images automatically with references. The automatic under vehicle inspection system offers a seamless image without distortion even when the vehicle completely halts over the UVSS.
In NEECOM, we provide comprehensive solutions of Under Vehicle Scanning System of world renowned brands to the potential clients in Bangladesh.